As you are a developer or administrator or even a traveler, you might want to access the remote desktop to perform any task, including mounting remote directories, cleaning remote databases, or even backing remote servers. In this situation, the remote desktop clients help to communicate with the remote RDP server for easy access. There are many remote desktop protocols available for performing the task of remote system access. It's a communication between the server and client software.
Linux has the default SSH remote access tool to perform this sort of job, but as it's done through the terminal, so many users do not feel comfortable using it. Besides using the terminal, you can also use GUI based remote desktop client for your Linux system.
Best Remote Desktop Clients
---
In this roundup article, I will share a list of the best 15+ Remote Desktop Clients for Linux, which will cover all the protocols, including VNC (Virtual Network Computing), RDP, SSH, NX, etc.
1. Remmina
---
Remmina Remote Desktop Client is an open source, free and powerful remote desktop sharing tool for Linux and Unix-based systems. It offers feature-rich useful tools for the administrator and travelers to have easy and smooth remote access.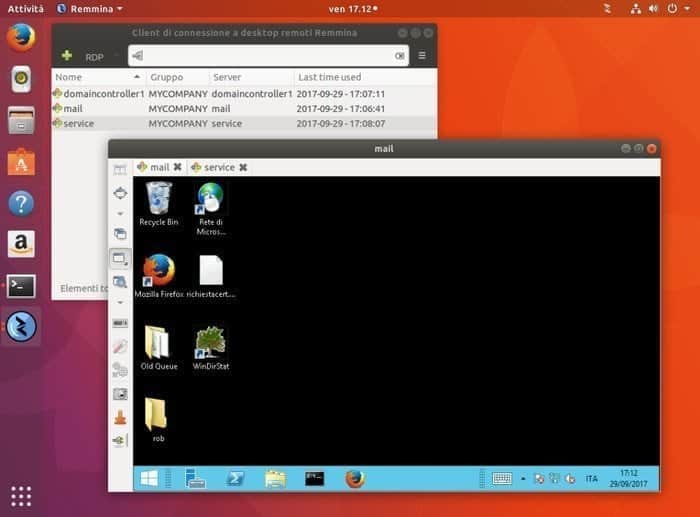 It's developed in GTK+3. The interface is modern, comfortable to use, unified, and supports several network protocols, including VNC, RDP, NX, XDMCP, SPICE, EXEC, and SSH.
2. Vinagre
---
Vinagre is another remote desktop client for Linux with lots of compelling features for accessing and controlling a remote system. This client is well integrated into the gnome environment. One of the best features of this remote desktop software is that it supports a VNC server and has multiple connections open simultaneously. It also supports many protocols like RDP, SSH, and VNC.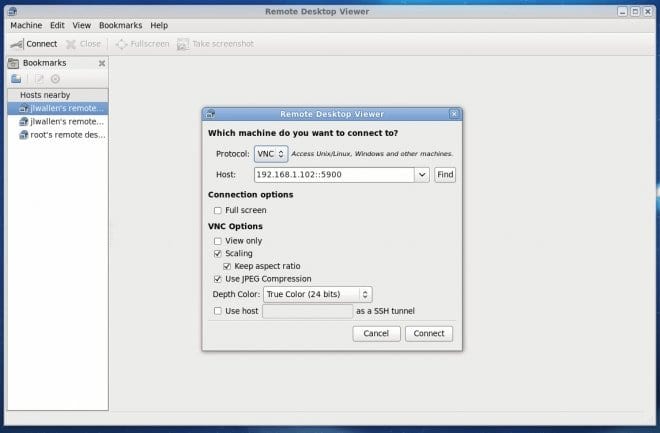 3. TigerVNC
---
TigerVNC is an open source, free and multi-platform VNC implemented software that allows you to interact with the remote system via GUI-based client/server application. This Linux remote desktop software is capable of running 3D and multimedia files smoothly. In all the devices, it maintains a consistent look and feels with the re-use of components.
4. TeamViewer
---
TeamViewer is a protected, robust, cross-platform, and modern remote desktop software that lets you access remote devices with multiple devices and users simultaneously. It has both the options to use, free for personal and a paid version for business purposes.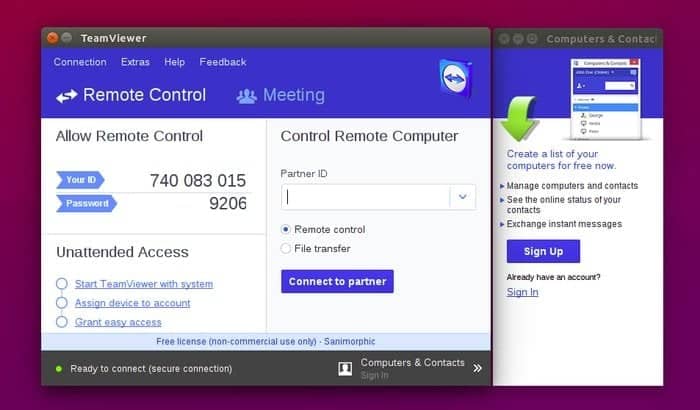 TeamViewer is an all-in-one remote desktop software for sharing the remote desktop, online meetings, or even transferring files across the devices which are connected over a network.
5. RealVNC
---
RealVNC is also a multi-platform, reliable, easy-to-use remote access client for Linux, Windows, and much more. It offers a unique technology based on VNC screen sharing with add-on products like VNC connect and VNC viewer.
This remote desktop client lets you access the remote desktop system, control the unattended system, offer remote support, get access to the central resource center, and much more.
6. NoMachine
---
NoMachine is a fast, secure, cross-platform, and high-quality remote desktop client based on NX protocol. This protocol can perform really good and gives local speed responsiveness, just like you are sitting in front of your computer.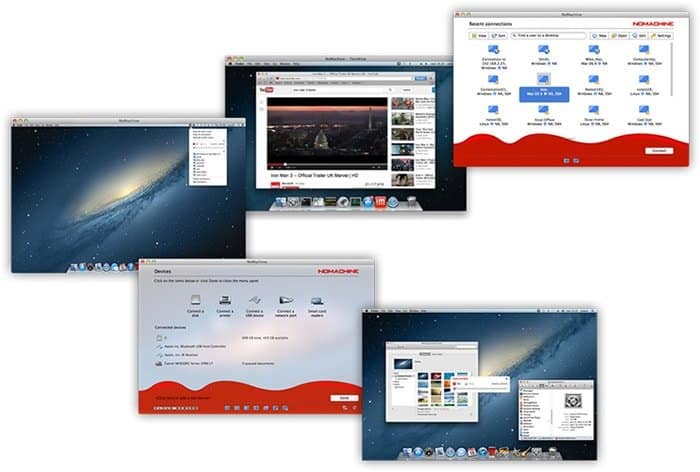 Whatever you want to share, everything is possible with this free remote desktop client wherever you go. It's a personal server that is reliable and encrypted. With lightning speed, it gives you access to all your documents, files, videos, audio, etc.
7. KRDC – Remote Desktop Client
---
KRDC is a native remote desktop client for the KDE desktop environment that's a simple and small software for performing essential desktop sharing tasks. Though it doesn't provide many features to others described above, you can still remotely access the system with speed using Linux RDP or VNC protocol.
8. X2Go
---
X2Go is an open source remote desktop access client for Linux that uses desktop sharing NX protocol. X2Go is speedy and works better than the VNC protocol. It's the best alternative to RDP and VNC desktop sharing protocols.
9. Chrome Remote Desktop
---
This list of remote desktop clients will remain incomplete if I don't mention Chrome Remote Desktop tool. As Google Chrome browser can be used in all devices, including Linux, Windows, Android, macOS, and much more, thus it's possible to run this free remote desktop software everywhere with less configuration.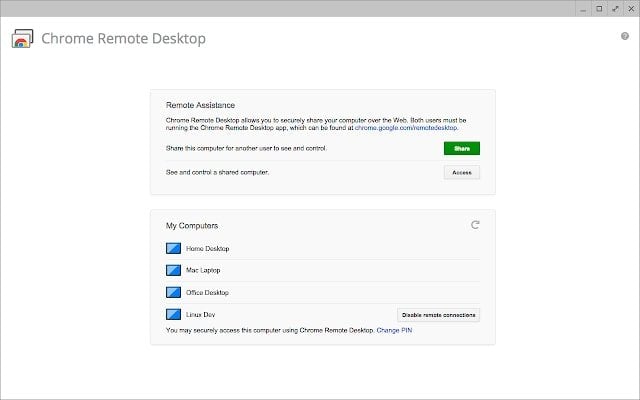 With the help of this free remote desktop client, you can give or take any remote support, access files, or complete an online meeting.
Get Chrome Remote Desktop Add-on
10. X11 Window Forwarding
---
Often the system administrator control or access the server using SSH inside a Terminal. Actually, the administrator doesn't need anything except the Terminal to install, control, check, or access the system. But if you need a GUI tool for accessing a remote desktop, then X11 Window Forwarding is one of the best options available for you.
For using this feature, you need not install any software; just enable the forwarding in the SSH configuration file. This remote desktop client is difficult to apply for the newbie compared to the others mentioned above. But this one is a great tool to use.
11. Xpra
---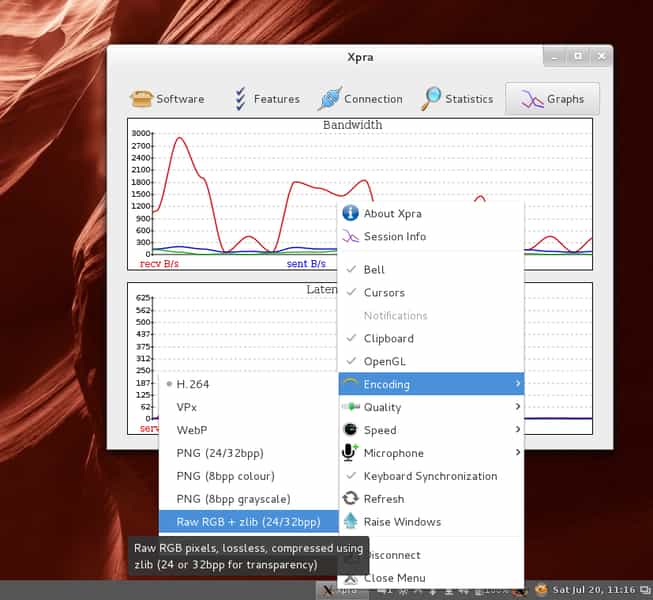 Xpra is a remote desktop client software that enables the screen sharing of another computer. It is open-source, free software. Xpra allows file transferring from one PC to another one and even to print something from another computer. This remote desktop client software can be downloaded from Xpra's official website. Xpra can be counted as an alternative to TeamViewer, and it is promised to update according to customer's demand.
12. Apache Guacamole
---

Apache Guacamole is an open-source remote desktop that helps users to save their computers on the cloud of the program. It provides a secure cloud where users can save their PC with a unique client ID and access it from anywhere, anytime. In a sentence, Apache Guacamole is an online-based open-source cloud server to access from anywhere used by especially enterprises or mid-level organizations.
13. TightVNC
---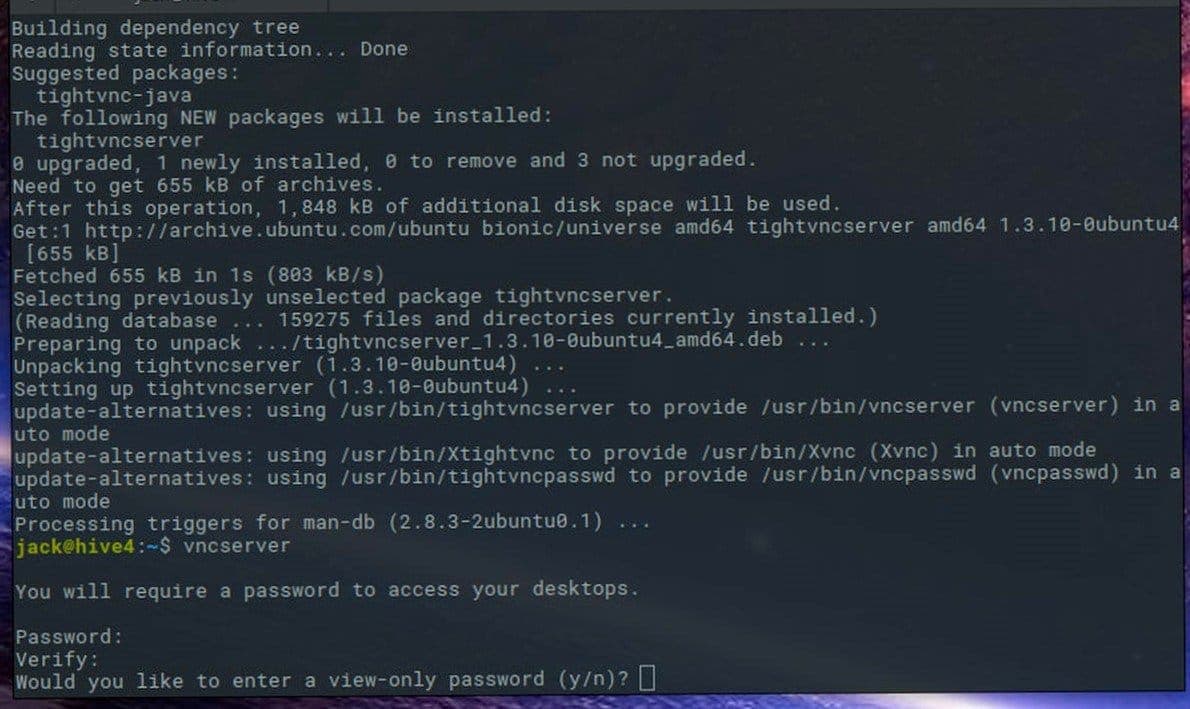 TightVNC is generally used to control a computer by another computer from a distant place and is generally used for education, medical, governmental work purposes, etc. TightVNC helps save time by disclosing the traveling to a certain place to use the PC and meet the needs. It can be thought of as an alternative to TeamViewer. This software is free to download from their server.
14. AnyDesk
---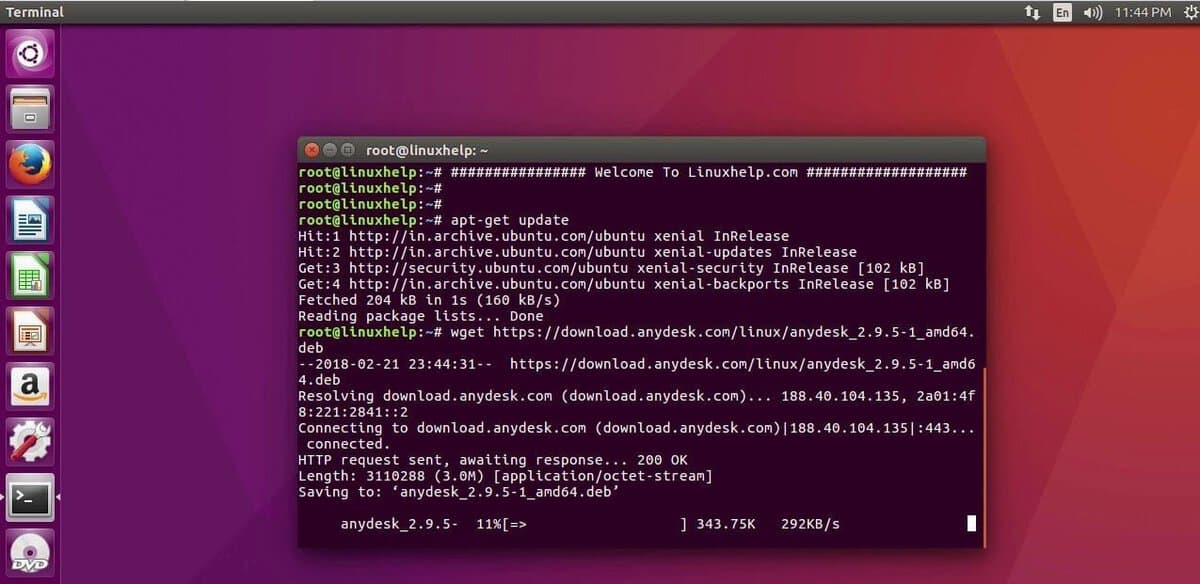 AnyDesk is a popular remote desktop software used almost everywhere and can be counted as an alternative to TeamViewer. Employees can help their clients from their office by accessing their PC through AnyDesk to solve problems. It allows users to whitelist trusted access and block unauthorized access. The monitoring team is noticing all the reports on AnyDesk and deciding on the upgrade of the software.
15. Zoho Assist
---
Zoho Assist is one of the most upgraded remote desktop programs consisting of various features like working on multiple desktops simultaneously. It saves time and reduces the complexity of the work. Zoho Assist is exceptional for its messaging, voice call & video chat features. It also allows file transferring from one computer to another computer. Screen recording, scheduling, customizing, etc., are also available.
16. Remote Access Plus
---
Remote Access Plus is a remote desktop client software that is generally used by corporates for easier control of the whole office by controlling the PCs. Users use this software mostly to troubleshoot problems as a team. Remote Access Plus allows video chat and voice calls over the software. The software is fast and secure. The software is not free at all but offers a free trial to its customers.
17. DWService
---
DWService is an exceptional remote desktop software that helps people connect their PC from anywhere at any time. The access can be done from any device, and the only thing required is a network or internet connection. DWService allows file sharing with other computers without uploading it on the server. This is an open-source, free remote desktop software. The download can be done from the official server.
18. eHorus
---
eHorus is an upgraded remote desktop client software by which users can share their screens via URL. Up to 10 computers can be connected and controlled at a time. eHorus allows users to manage their servers on their own. Users can copy files and upload those there. This remote desktop software is fast in use and trustworthy for security. To get a license from eHorus is not free at all.
19. mRemoteNG
---
mRemoteNG is an open-source, free remote desktop client to serve the customers with screen sharing. mRemoteNG works under multi remote desktop protocol and virtual network computing. This remote desktop software has introduced Telnet meaning to Telecommunication Network. mRemoteNG works as a next-generation remote software and provides security to its best. This is an alternative to TeamViewer, which is considered the best remote desktop software for Linux OS.
Honorable Mention
---
Final Thought
---
This list of remote desktop clients for Linux may seem redundant. Still, it is always better to have different options for the users because different users have different purposes while accessing a remote desktop environment. So this variety of Linux remote desktop clients helps to perform the tasks.
Is this article helpful? Let me know if you have any best Linux remote desktop client that's not included here in the comment below. Moreover, don't forget to share this tutorial on social media.